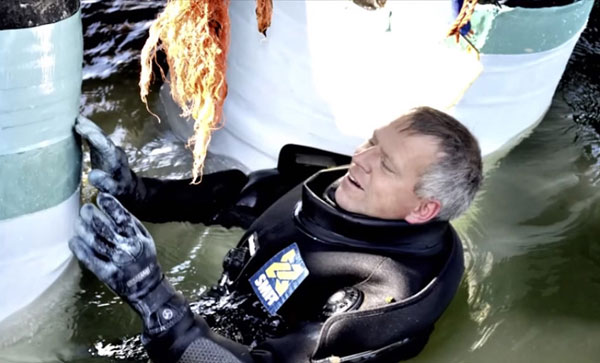 Innovative Values
For more than 20 years, STOPAQ® has been the market leader in developing new applications for sealing and corrosion prevention meeting the most stringent safety and health requirements. Every day our people are developing and searching for new solutions using intelligent engineering from a total cost approach to ensure the end-user a safe and sound system. In many markets, from onshore pipelines, refineries to offshore platforms, subsea pipelines and civil structures, STOPAQ® solutions can be found making the impossible possible.
Certified and patented technology
STOPAQ® Corrosion Prevention & Sealant systems are certified according to the KIWA BRL k911/02, TUV Nord for the ISO 12068, class C50. The system are approved and tested from minus 45°C to 95°C according to ISO 21809-3. STOPAQ® is NSF/ANSI 61 approved with additional offshore approvals from the SouthWest Institute for smoke and toxicity.
What is STOPAQ?
STOPAQ®'s primary layers within a system consist of a fully amorphous, non-crosslinkable, non-polar polymer composition which is totally impermeable once applied. It is impenetrable to water, oxygen and bacteria, the elements that commonly cause corrosion.
Unlike conventional coating types, the STOPAQ® compound features a liquid-like behavior to flow across and ensure a full wetting of the entire surface of substrate. This behavior does not change with time meaning that internal stresses to do arise in STOPAQ® ensures that it retains its corrosion preventative properties (i.e., no ageing).
STOPAQ® provides superior adhesive strength to any surface (steel pipe or existing coating) through a permanent molecular bonding with the substrate. With a glass transition temperature of -67°C, STOPAQ® will flow and adhere even in the coldest working environments, and it will self-heal in case of minor damages.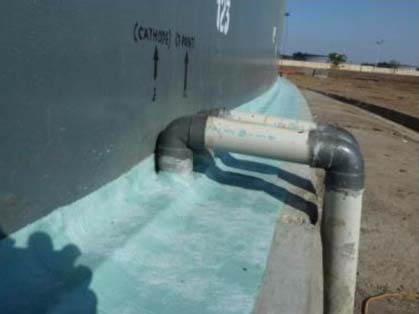 STOPAQ Swellable Sealant
STOPAQ Aquastop is a compound suited for sealing of wall, pipe or cable inlets and hollow spaces, against gases, moisture, standing water and running groundwater leaks.
Why STOPAQ?
STOPAQ® manufactures and supplies worldwide a broad range of innovative patent defended corrosion prevention solutions. The corrosion prevention and sealant systems actively protect structural objects against the daily risk of corrosion. Due to its fluid-like nature and unique visco-elastic corrosion properties, the STOPAQ® system will protect your valuable assets for life. STOPAQ® systems seal, maintenance free, any substrate 100% from the ingress of water, oxygen, bacteria's or AC/DC current. STOPAQ® offers by far the most environmental friendly protection systems in the corrosion protective world. 100% stable, 100% self-healing and 100% adhesion guaranteed!
By offering unique non-crosslinkable anti-corrosion and sealant solutions that require only minimal surface preparation and perform for life, STOPAQ® ensures an environmentally-friendly, energy efficient and safe coating system application. STOPAQ® continuously develops new systems and applications by focussing its activity on the interaction between science, industry and the needs of the market. Our Research and Development is tasked to look for safer, healthier, risk-free, faster, easier and absolutely sustainable solutions from a total low cost of ownership perspective.
STOPAQ® Casing Filler
STOPAQ® Casing Filler is an injected casing filler material, it is far superior to any other coating system currently in the market. This system combines the excellent corrosion prevention properties with the visco-elastic behavior of STOPAQ®.
STOPAQ® Applications
• Rehabilitation of pipelines
• Fieldjoints
• Valves under ground
• Flanges above ground
• Splashzone Piles
• Utility Piping
• Fittings & Bends
• Low pressure leakrepair
• Coating Repair
• Rehabilitation of old bitumen pipelines
• City pilons
• Catwelds
• Condensating pipelines
• Subsea coating repair
• Casing endsealing
• H-Beam coating
• Risers
• Storage tank coating
• Pipe Supports (saddles)
• Under & Over Insulation
• Drinking Water Tanks
• Ballast tank lining
• Low & Medium Voltage Cable Connections
• Oil well head protection
• Manhole cover protection
• Factory applied coating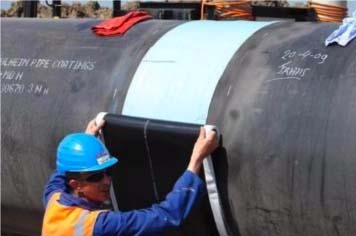 STOPAQ® Features and Benefits
• Impenetrable to water, oxygen and bacteria
• Superior adhesion to Steel, and PE, PP, FBE coated surfaces
• Minimal surface preparation requirements SA2,5, de-rusted steel, ST2 – ST3
• No tools or special primers needed
• Easy and safe to apply – no hazardous materials
• Operating temperatures ranges from -40 ºC to 95 ºC (max. 120 ºC)
• No cathodic disbondment, osmosis or MIC
• Self-healing of minor damages
• 30 year guarantee
From a total life cycle point of view, STOPAQ coating systems offers the most economical solution to all parties involved. Unlike conventional systems, surface preparation and application technique is not critical to the success of the STOPAQ coating system. In addition STOPAQ CZH offers self-healing capabilities in case of small minor damages.
Contact SmartSeal LLC for more information on STOPAQ coating systems today!